How to Contribute
The Swiss NASH Foundation's mission is to raise awareness and increase the knowledge about NASH and fatty liver in general. Through funding innovative research projects on NASH diagnostics, treatment and patient management, the foundation is joining the fight against this epidemic disease.
Corporate Partnerships
NASH is a complex multifactorial disease with several etiologies, the Swiss NASH Foundation is grasping the importance of including all stakeholders in this fight for a cure.
We thank our partners for their ongoing support. If you are interested in becoming a partner with the foundation please get in touch.

GENFIT are at the forefront of developing therapeutic and diagnostic solutions in metabolic and inflammatory diseases, with a particular focus on liver diseases.

Allergan is focused on developing, manufacturing and commercializing branded pharmaceutical, device, biologic, surgical and regenerative medicine products for patients around the world.

Gilead is a research-based biopharmaceutical company focused on the discovery, development, and commercialisation of innovative medicines for life-threatening diseases.

Intercept is a research-based pharmaceutical company innovating treatment for progressive non-viral liver diseases, solving some of today's toughest medical challenges.
Corporate Sponsorship
In an effort to reduce the burden of NASH, the Swiss NASH Foundation welcomes collaborations with new industry partners.
We thank our sponsor Novo Nordisk for their continued support to the foundation. If you are interested in supporting us through sponsorship please get in touch.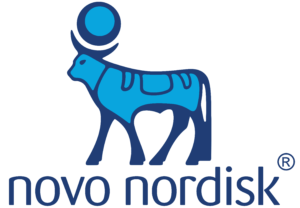 Novo Nordisk is a global healthcare company with more than 95 years of innovation and leadership in diabetes care. They have the experience and the capabilities to help people defeat other serious chronic diseases: haemophilia, growth disorders and obesity.