1 November 2021
AASLDs Liver Meeting 2021 is coming up!
From November 12th till 15th 2021 the annual Liver Meeting organised by the AASLD – American Association for the Study of Liver Diseases is coming up and of course we will attend this year as well. Please follow us on Twitter where will discuss and chat during the conference.
Various liver topics will be discussed and you can filter for the NASH and NAFLD talks here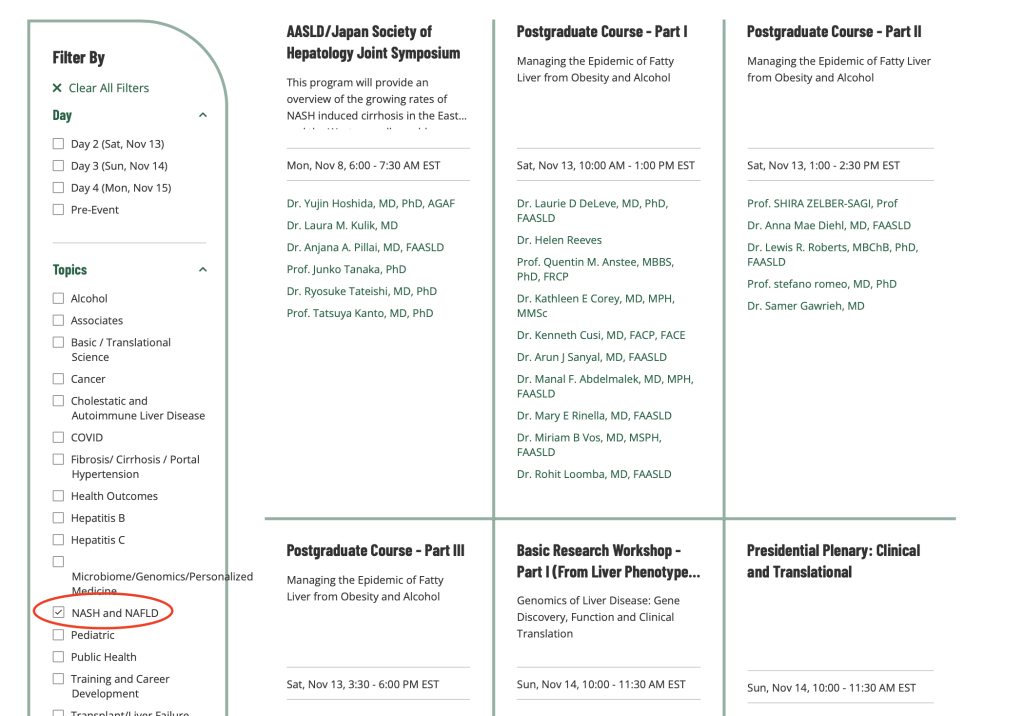 At the moment you will find 9 talks and workshops all around NASH and NAFLD.